Land Rover Princeton Dealership Awards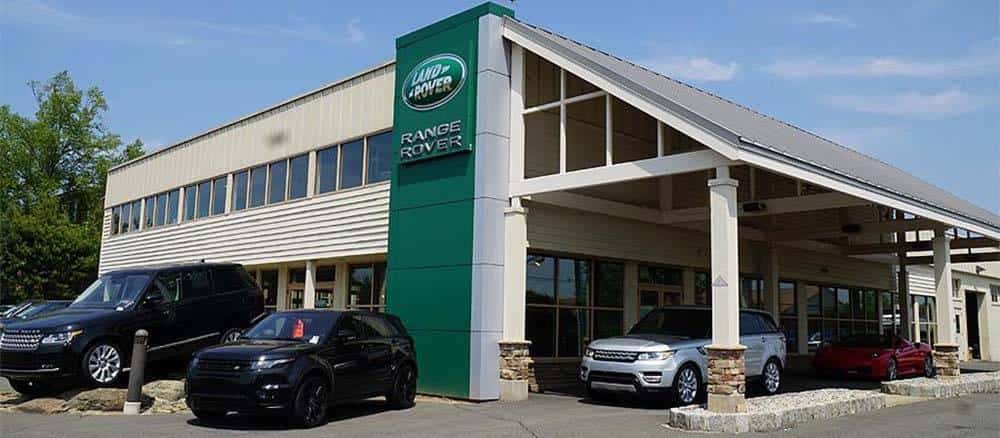 Every dealership claims to be the best, and most of them offer the same range of services. So how do you really tell the good from the bad? A reliable way is to look for a location with dealership awards to its credit. The right awards on the wall tells you a lot about the overall quality and trustworthiness of the automotive professionals you're working with. Land Rover Princeton has several dealership awards to our credit, and we are proud to tell you why we have been singled out for distinction.
Dealer Rater Dealer of the Year Awards
We have been named Dealer of the Year by Dealer Rater every year since 2013. Dealer Rate is the Internet's most authoritative site for dealership reviews and customer feedback. In order to be named Dealer of the Year, a dealership must have the highest customer rating for its brand category either nationally or within a state. These ratings are submitted by actual customers after working with our dealership for everything from service to sales to financing. After being reviewed more than 500 times, our rating is consistently just fractions away from a perfect five-stars.
Dealer Rater Consumer Satisfaction Award
We have won this award every year since 2015. This award is also based on real customer reviews, and it's given to less than 10% of the dealerships in America. Unlike some other dealership awards, this one is not based on sales figures or executive assessments. This one is based on real feedback from real customers. Dealer Rater gives users complete freedom to air their opinions, and over and over consumers have had nothing but praise for Land Rover Princeton. With over 500 people chiming in, you can feel confident you will receive the same top-notch service that hundreds of other Bridgewater and Flemington drivers have received.
Experience the Exceptional at Land Rover Princeton
Before you visit us in person, hear from some real customers, and learn a little about our history. To get a better sense of what sets us apart, visit us in person, browse our new inventory, and learn about our seamless financing. Feel free to contact us with any questions you have before stopping by.