What are the Retired Land Rover Models?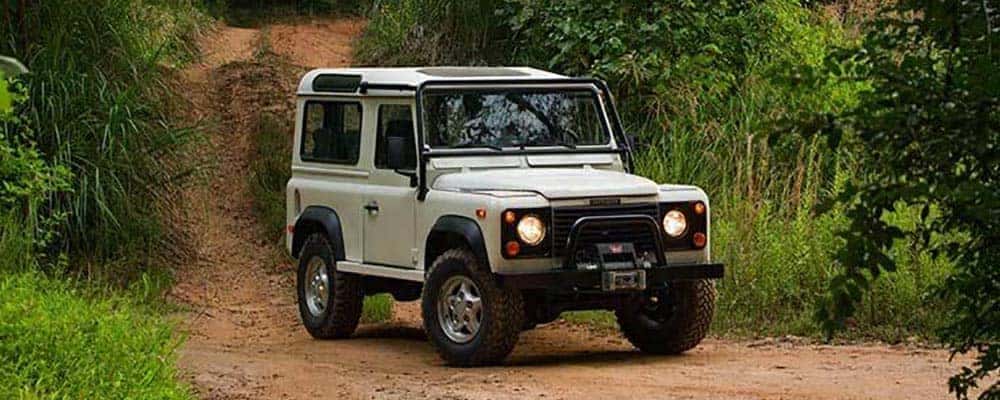 There are plenty of new Land Rover models on the Flemington roadways, but what about the retired Land Rover models that paved the way for today's lineup? These used models include the Land Rover LR4, Land Rover Defender, and Land Rover LR2.
Retired Land Rover Models
LR4 Discontinued: The Land Rover Lr4 was discontinued in 2016, the Land Rover LR4 price ranged between $41,000 and $61,000. With standard features like start-stop technology, eight-speed automatic transmission, and height-adjustable suspension, the Land Rover LR4 reliability was obvious. These days, the LR4 spirit lives on in the new Land Rover Discovery.
LR2 Discontinued: The Land Rover LR2 was discontinued in 2015, but this model included a 240-hp turbo four-cylinder engine, seating for five passengers, standard dual moonroof, and four-wheel drive to tackle your Bridgewater adventure.
Defender Renewed: If you ever went on a Land Rover Safari, you would have done so in the Land Rover Defender, which was discontinued in 1997. Luckily, this model is set to come back soon so you can experience it for yourself.
Freelander Discontinued: The Freelander was discontinued in 2005 and came standard with a five-speed automatic transmission and your choice of two or four doors.
Find Your Model at Land Rover Princeton
Now that you've learned a little more about Land Rover history, it's time to stop by our dealership to test out one of these luxury SUVs for yourself. Be sure to contact us today to value your trade or explore our new inventory to find the model that's right for you.